TABOR
Tabor


240
https://taborsaddles.com/en/products/240
Standard model since 1965, features 2 stranded rear coil springs.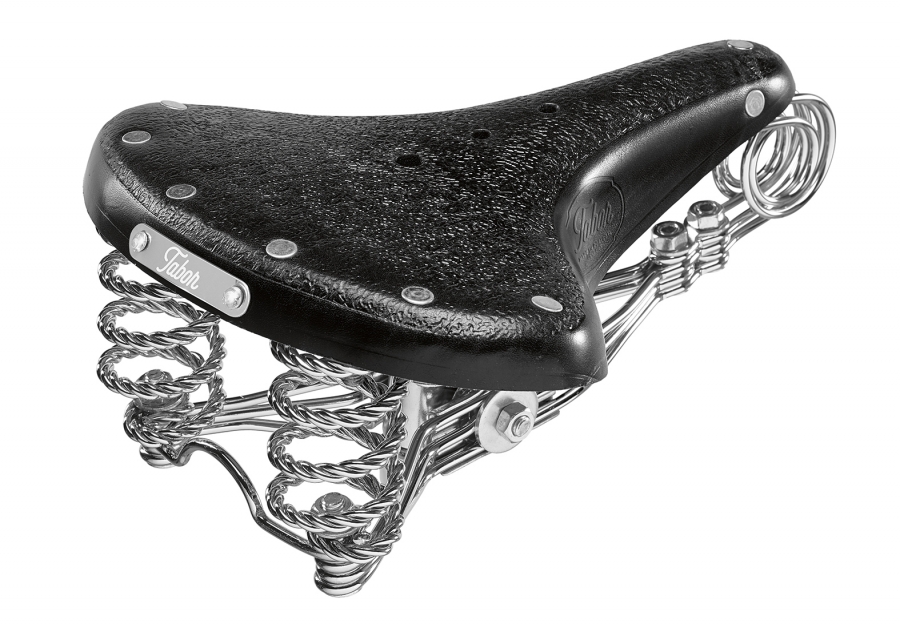 With a front double loop, this model features added resistance to torsion.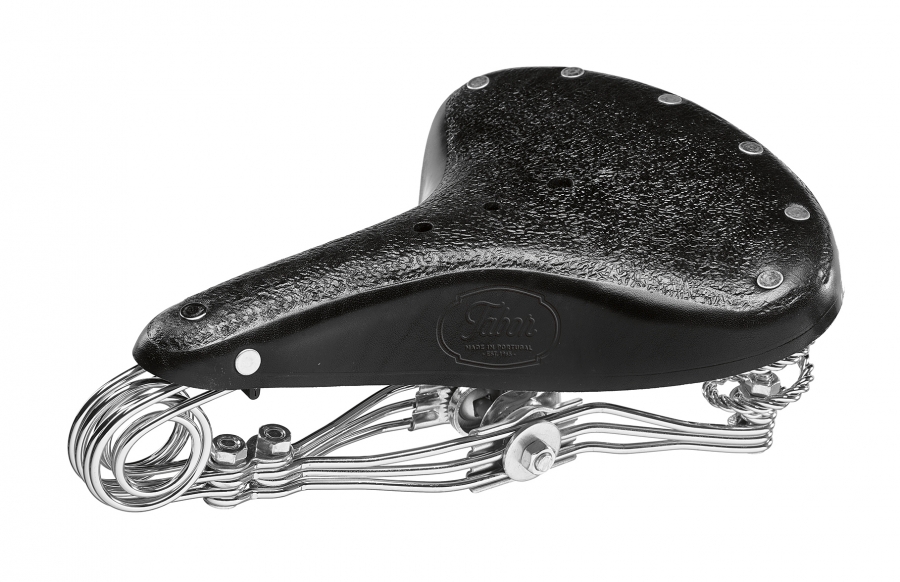 With 310 mm width, it's the suitable saddle for men urban, traditional bicycles.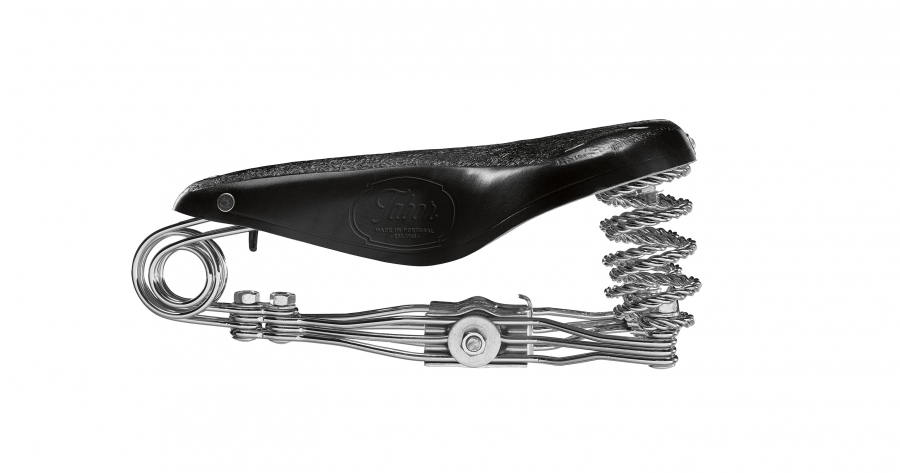 Tabor "240" model features a polished stainless steel engraved logo back-plate.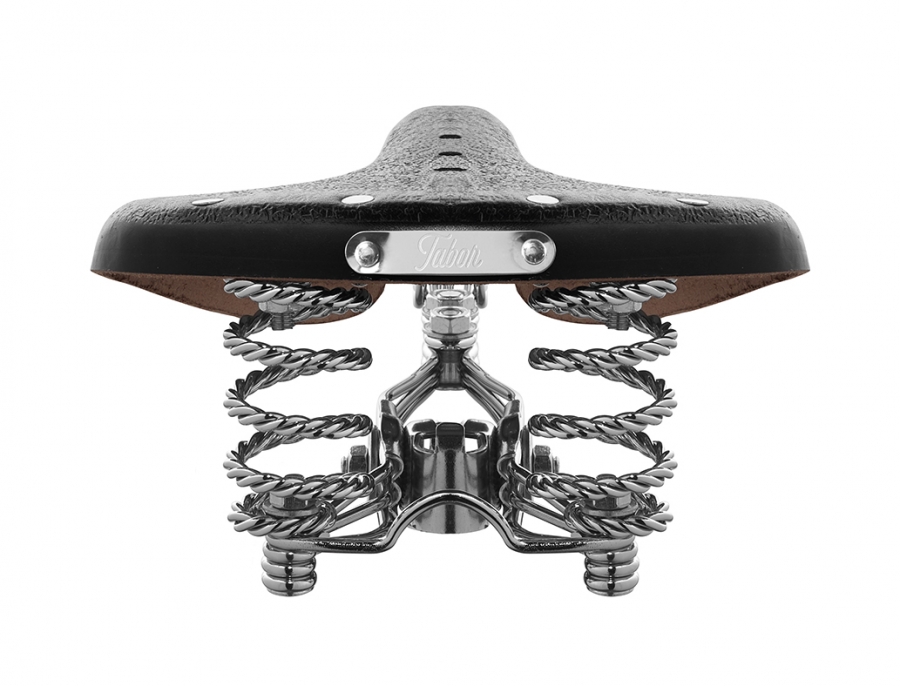 Narrow nose, with a front chromium finish double loop spring.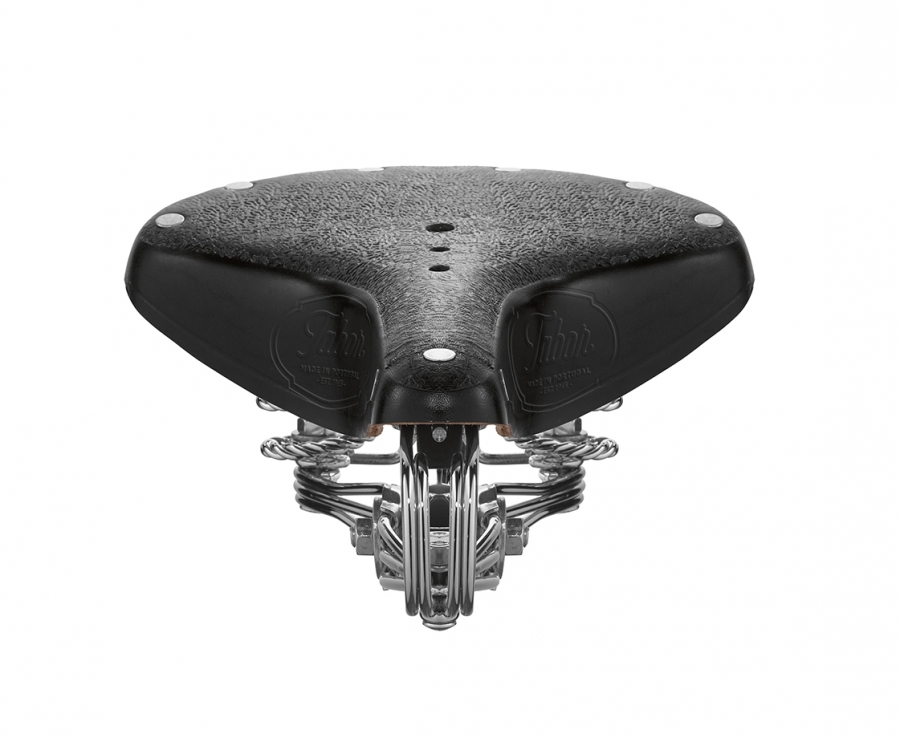 230 mm wide seat, perfect for men urban bicycles, riding in an upright position...